Acappelland, Eurovision, South Korea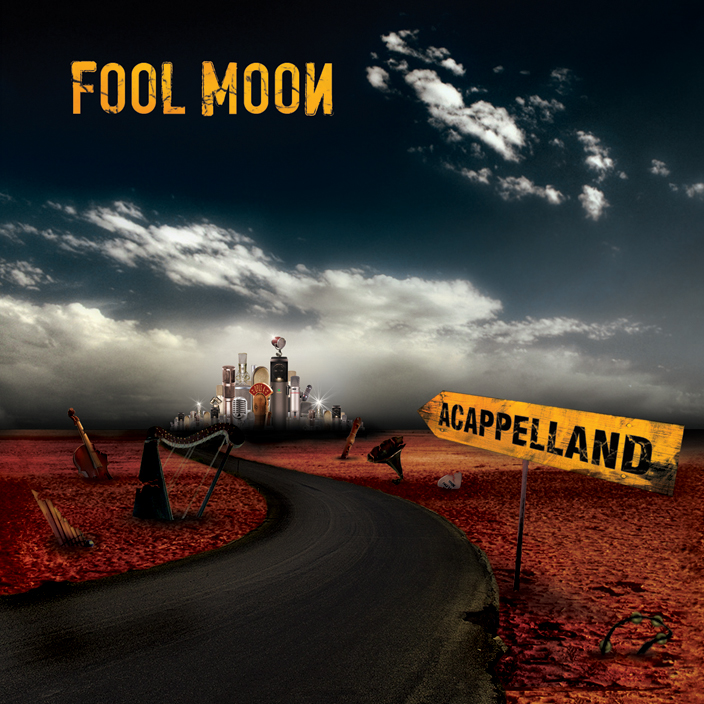 2008 -

Acappelland, Eurovision, South Korea

At the beginning of the year they take part in Kriszta Kováts's (music: Edina Szirtes "Mókus") acappella project "Golden Hour", in which they sing 10 ballads of Arany János on CD and hold a successful concert at MÜPA. As vocalists they compete with Csézy at the Eurovision Song Contest, which the singer wins, so they travel together to the finals of the Eurovision Song Contest in Belgrade in May. In July, they travel on a two-week tour to South Korea holding several concerts in Seoul, Daejeon, Busan and Jeju Island. After their return Fool Moon continues the "Golden Hour" performances, gives concerts with Csézy and then takes part in Edvin Marton's big concert on Margaret Island. SzabóZé invites the band to contribute to Mark's song "Szeret-e más", from which a video clip will also be made. Fool Moon's foreign language arrangements and the successful "Love, Love" are released on an album titled Acappelland. During the year Ignác announces that he will accept the Cotton Club Singers invitation and will leave Fool Moon, so auditions begin to fill the position. Their joint performance with the Cuban Vocal Sampling at their own acappella festival is a huge success. At the end of the year the preparations for Gábor Presser's big concert entitled "1 concert" start, so the time of Fool Moon is mostly spent with their rehearsals and play-in concerts held all over the country. They are invited to participate in Gyula Csepregi's 50th anniversary concert and perform at the Four Fathers Christmas Acappella Evening, both held at MÜPA.

Important gigs: Drezda, Aviation Day, MTV1 Joydance Gala, RTL Klub's Saturday Night Fever with Koós Réka, MTV1 Parliament Christmas, Schweinfurt, Bayreuth, Wunsiedel, Biberach, Bamberg, Mannheim és Blieskastel.